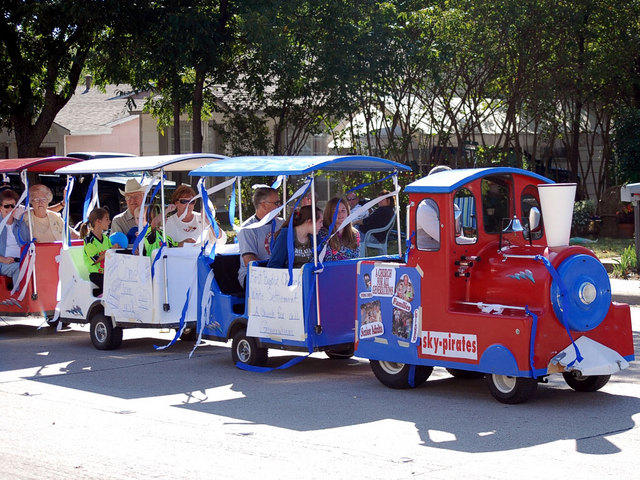 Trackless Train (with driver)
Ride the Sky Pirates Express
All aboard! The trackless train is a wonderful feature at any party, escpecially large events. The train pulls three carts along that can each sit four passengers. This is a great alternative to hay rides and can maneuver easily through parking lots, fields and streets!

$595.00 price is valid for FIRST TWO HOURS.
$175.00 each ADDITIONAL HOUR thereafter.