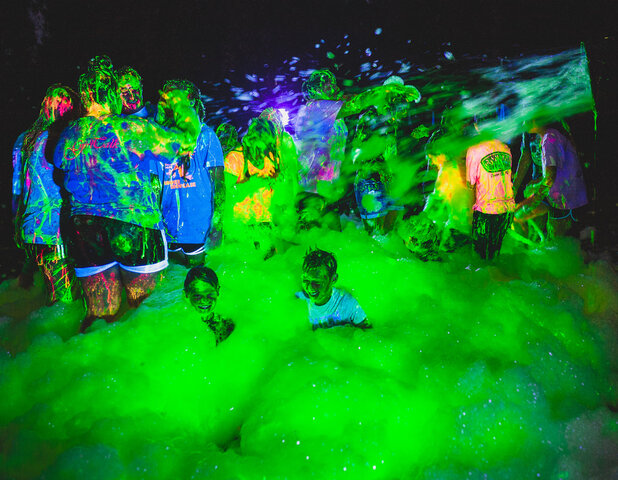 Glow Foam Party Packages
Setup Area: 30'X30'
Outlets: 2




The Ultimate GLOW Party!!!
**The following packages are designed for birthday parties and other private events.
‍Please call us at 817-246-3600 for pricing for larger corporate events.
**We can easily accommodate events with hundreds or thousands of guests with multiple cannons, inflatables, and can include upgrades such as lighting and sound!
What is a GLOW Foam Party?
Its a one-of-a-kind experience that you and your guests will never forget, with GLOW IN THE DARK FOAM! People of all ages love foam parties; adults enjoy them just as much as children creating an extra layer of fun and memories!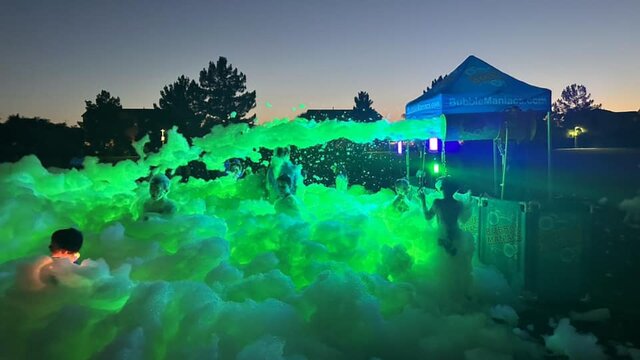 What Does Our Party Packages include?
60 minutes of Foam Party to start ($495), add as many hours ($250/hr) as you like!

Music AND Lights for a GLOW Foam Dance Party

Trained Crew

Setup, Teardown, and Management of Equipment
Foam Parties are a great choice for Schools, Daycares, and Churches!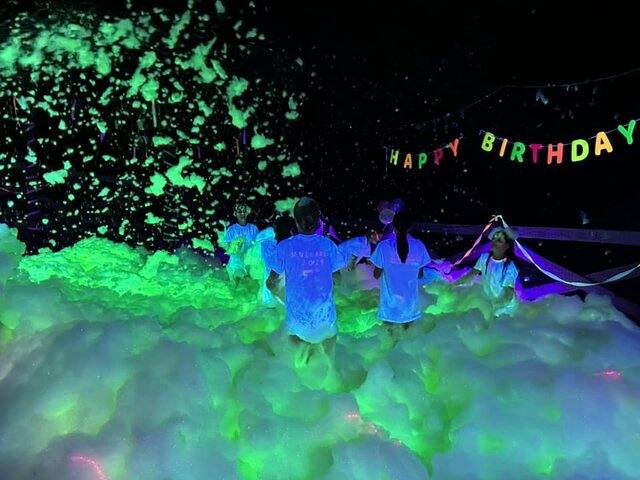 Foam Parties are a great choice for College Parties, Corporate Events and Community Events (5K's, Parades, etc)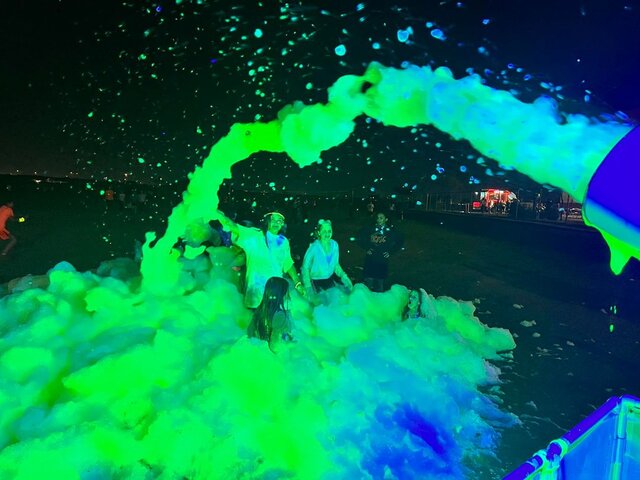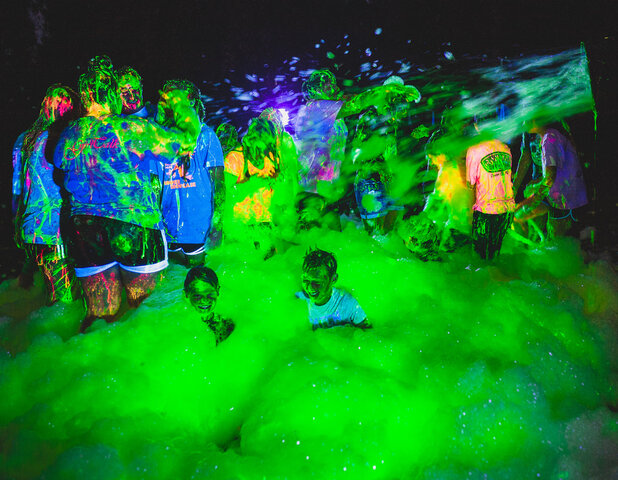 Common Questions for Foam Parties:
How do you clean up after a Foam Party?
Our foam fluid is designed to dissipate in the sun. It will take about one day's time to fully dissolve big areas. If it needs to dissolve faster, you can spray water on it with a hose.
Is the foam safe for kids and pets?
Yes! Our Foam Solution is hypo-allergenic, dye-free, biodegradable and safe for kids, pets and the environment.
We only use professional grade foam solution.
Do you get wet in the foam?
The foam may leave you damp after a few minutes and you can easily dry off with a towel.
The longer you stay in the foam, the more you get wet.
What do you wear for a Foam Party?
Lightweight shorts and shirts are advisable.
Swimsuits and goggles are recommended for kids who will play in it for longer periods.
Where should I have my Foam Party?
Our Foam cannon alone can fill up an area of up to 30x30 ft.
The foam works best on grass but it can also work on driveways, parking lots or closed-off roads.